Quick Hits: EDDIE EDDIE EDDIE (TWO! MORE! YEARS!) and Final Roster Cuts
Because no one reads blog posts on a Saturday, let's get you up to date with what happened over the weekend.
Eddie Lack signs a two year extension with the Canes
Going into training camp, we've said that Eddie Lack and Cam Ward, both with one year left on their respective deals, were essentially auditioning to be the starting goaltender for the Canes in 2016-17 and beyond. Six preseason games later, we've apparently got our answer, as the team announced Saturday that Lack signed a two year, $5.5 million extension. The extension will pay the goaltender $2.5 million in 2016-17 and $3 million in 2017-18, equating to a $2.75 million cap hit those two seasons.
Lack's extension doesn't spell the end of Cam Ward's tenure with the Hurricanes, however it does give Ron Francis a lot more bargaining room if he wishes to bring Ward back. If the Canes didn't have a veteran goaltender signed going into the offseason, the team would have been faced with the prospect of either handing the starting job to an unproven rookie, or turning to a field of veteran free agents, of which Ward looks to be one of the better options. Now, with Lack under contract, the team can offer Ward a more reasonable 1 year deal to be a backup (or even a 1B), or move on to someone else to bridge the backup gap until one of the young prospects is ready.
As for Lack, the team obviously likes what the 27-year-old Swede brings to the franchise both on and off the ice. The $2.75 million AAV is on the low end of starting goaltender salaries, and doesn't handcuff the team too badly if Lack turns out to be a disappointment. The deal is reminiscent of the deal the team game to Anton Khudobin after his impressive first season with the Hurricanes, which was then sent to Anaheim in the James Wisniewski without much of a problem after Khudobin's game seemed to fall off a cliff. Overall, a low risk/high reward move for the Canes.
McGinn vs. Ryan roster battle won by Inanimate Carbon Rod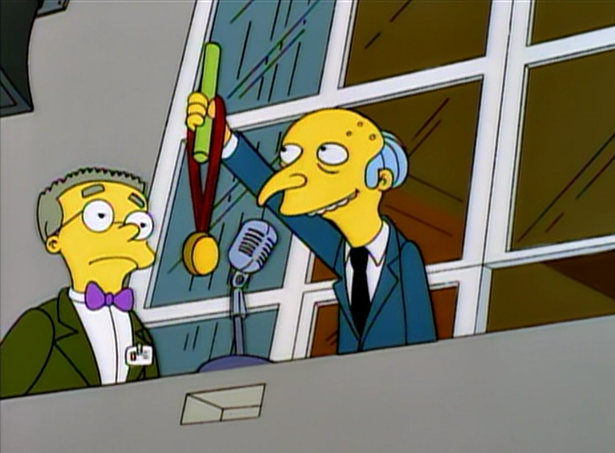 Going into the last two preseason games at home, the Canes had 27 players remaining with 23 slots available. With 15 forwards in camp and traditionally 14 forwards on a 23 man roster, I figured it was down to two players battling for one spot – Brock McGinn and Derek Ryan. Both players could be sent down without requiring waivers, and neither had NHL experience, so the race was wide open.
Truth is though, you don't have to have 23 players on your roster, and the Canes elected not to, sending down both McGinn and Ryan to get regular playing time in Charlotte and keeping a 22 man roster going into the start of the season. In reality, it's probably best for both players – while McGinn showed some flashes, he's still not entirely ready and could use some polish that more professional games will give him. Keeping him in the NHL as a healthy scratch isn't going to do that. As for Ryan, the door on him essentially closed when the Canes acquired Kris Versteeg and Joakim Nordström from the Chicago Blackhawks. It's difficult to tell what the Canes have with Ryan without the benefit of seeing him on North American ice for any extended period of time, but he will likely one of the first names the Canes look to if they need a call-up due to injury.
As for defense, there weren't many surprises on the transactions. Haydn Fleury was in a position where he didn't stand out that much in the group that was around him, and sending him back to junior gives him another year to develop, and another year on his entry level contract, stretching the three year deal Fleury signed with the Canes after he was drafted essentially into a five year deal. Brett Pesce and Jaccob Slavin, unlike Fleury and the two forwards, were given the opportunity to play in Wednesday's preseason game, with mixed results – Pesce played a solid, uneventful game (not a bad thing for a defender), while Slavin – who I considered to be probably the top contender to steal one of the blueline spots – was brought down to earth by Alex [awkward pause] Ovechkin in the opening seconds of that game, undressing him in front of the tens of preseason hockey fans and making him to feel shame. That isn't a knock on Slavin, but it was a reminder that preseason is preseason, and that in real life action, rookies are going to look like rookies. Noah Hanifin, to almost no one's surprise, made the opening night roster, and will likely see carefully protected minutes on a third pairing. He'll have his Ovechkin moments this season as well, but when he's on… oh boy.