Pucking Sunshine – Dundon Done Did The Deal
Oh boy. It's happened.
That's right….I'm writing again.
Okay, I'm sure that's not really what drew you here and you were more drawn by talk of a new owner. But I am back after a bit of a hiatus, and I apologize for not being here more often to brighten the very cold and sometimes snowy winter days we've had. Rest assured, I am here, and this article isn't going anywhere.
So, shall we begin?
The Carolina Hurricanes officially have a new majority owner. After years of talk around the future of this organization in Raleigh and the future of our ownership team, we finally have an answer. On Thursday, Tom Dundon officially took ownership of 61% of the Carolina Hurricanes. In a deal that could is valued between $505mm to $550mm, the Hurricanes have found the stability they need to move forward and continue the push to becoming Stanley Cup contenders once again.
Dundon brings a new energy and a renewed passion to the front office.He has said in interviews that he is driven to win and that he is impatient. This is stellar news for a fan base that is desperate for some immediate results after years of languishing in the basement of the standings.
The billionaire chairman of TopGolf has also made promises to keep the Hurricanes at 1400 Edwards Mill Road. He told The Atlantic after the announcement on Thursday, "…what we're focused on is improving the fan experience which means adding amenities to the building and also extending the lease." The relocation rumors can be put to rest. This team, our team, is staying in Raleigh.
Unlike the previously discussed six to eight year agreement with the NHL to keep the team in North Carolina, a renewal and extension of the lease of PNC Arena would be for a significant term that could put an end to much maligning by citizens of Quebec City on Twitter. It's also important to note that he is committed to improving fan experience in the building. From game presentation, to amenities, to creating an atmosphere that is worthy of a professional sports team, this is easily the area where Dundon's impact will be felt the most and potentially the most quickly. Creating an entertaining, enthralling presentation of the game without the gimmicks is step one. This point has been discussed to death, and I'm sure it will be discussed even more now that we know change is coming, but we must remember that things won't simply be different overnight.
There have also been discussions around what can be done to make the Carolina Hurricanes a team that players are comfortable with. We know that Dundon has been travelling with the team and meeting with players to find out what he can do to make things better for them. One rumor is the creation of a true home practice facility; a place for the team to call home. A training facility for this team is desperately needed. I know that the team utilizes RCI but they need something that is theirs and can be used whenever and however they would like. An elite level performance center that provides them with a place to train on and off the ice, a place to meet and watch film, and a place that is just for the players and coaches is desperately needed to attract and retain talent. Players have always said how much they love to live in Raleigh, and now it's time to give them a reason to love to play in Raleigh.
Dundon has said he is impatient. Hurricanes fans are impatient. We want to see change on the ice. We want to see banners in the rafters. We want to see real change now.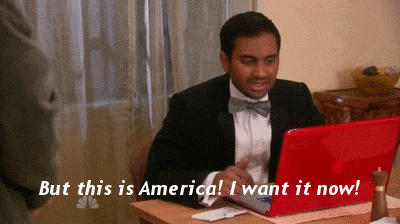 That's not going to happen.
Here's the way I see things playing out. This season, we won't see any changes operationally. The only thing that would be a departure for this club would be a potential big signing at the trade deadline if that is something that is needed to put us in a position to solidify a playoff push. If we've played our way out of a playoff spot by then, it will be business as usual.
Next season, expect some tweaks to in-game presentation. Again, nothing major as Dundon and his team must learn what they want to do. We could see more spent in free agency as well.
The 2019-2020 season is where the Dundon Effect should be in full swing. He will have had enough time to get to know the league, the market, and everything involved to truly implement his vision for Hurricanes hockey. Money for personnel should be freely moving. We should expect that the way in which we experience the game at PNC Arena should be completely different from what it is now.
There's reason to be optimistic now. There is a future for this team in Raleigh. There's a future for this team in the NHL playoffs.
For once, it feels like the #REDvolution might actually be beginning.
– – – – – – – – –
I've dropped a couple of videos from Chip Alexander of The News & Observer and from NHL Network for you to watch here. These provide a lot more great information directly from Dundon and from the viewpoint of an NHL observer.
From The News & Observer:
From NHL Network:
"He wants to make this a comfortable environment for players." @drosennhl on Thomas Dundon, the new owner of the @NHLCanes. pic.twitter.com/Gr8pBw4YH9

— NHL Network (@NHLNetwork) January 11, 2018