Handicapping the 2015-16 Canes: The Defensemen
(Ed. Note: This article was written prior to Friday's roster cuts. So, you know, take that for what it's worth.)
It's said that defense wins championships and yeah, sure, why not. The Carolina Hurricanes blue line in the last few years has been a gumbo of occasional deliciousness mixed in with mystery meat, rocks, radioactive waste, and a shoe a sad hobo left behind because even he has standards. However, there's some light on the horizon if you pay attention to major hockey sportswriters (which of course you would because what would us southern rubes know about stick and puck?), because according to them, the Hurricanes have – through a combination of the draft and trades – accumulated an impressive collection of young defensemen. While it might look good on paper, some of these players are a few years away, and I'm pretty sure games are going to have to be played every season. So, let's take a look at how the Carolina Hurricanes blue line might look when the season opens in October.
THE GOLDEN GOOSE
All due respect to the Staals, but Justin Faulk is the cornerstone of the franchise right now. Signed through the 2019-20 season on what looks to be a steal of a contract, Faulk was already an Olympian and an All Star by the age of 22. He nearly led the team in scoring this past season, which is equal parts awesome for Faulk and sad for the rest of the team. You knew he'd be here – he deserves his own tier right now.
THE GRIZZLED VETERANS
2. James Wisniewski
3. Ron Hainsey
4. John-Michael Liles
The main thing that puts these three players above the other twelve is contracts – these three will make a combined $10.75 million next year, though the cap hit will be closer to $12 million. Wisniewski and Hainsey are signed through next season, while Liles is in the last year of his deal. All three should be assured of their spots this coming season. I think Liles has been somewhat underrated during his time with the Hurricanes; while he'll never be the player he was in Colorado, he has steadily improved his defense to become a better defenseman than he was in Toronto. Wisniewski has a no-movement clause, so it's not like he can not make the team anyway.
THE PROSPECT WHO ISN'T A PROSPECT ANYMORE
5. Ryan Murphy
Murphy, a former 12th overall selection, has opened the last two seasons with the Hurricanes, and found himself sent down both seasons. This season has to be different, as there is a strong batch of prospects that will be rising in the next year or two. There's a ton of potential there, but it remains to be seen if Murphy grows into it, or if he becomes the defensive Zach Boychuk. He still doesn't need waivers to be sent down, so a bad camp from him and a few good ones below could have Murphy starting the season in Charlotte, which wouldn't be good for anyone.
THE AHL GRADUATES
6. Michal Jordan
7. Rasmus Rissanen
Jordan was re-signed to a one-way NHL contract this offseason, so the idea seems to be that management wants him to stay up for the entire season. It might not be an every day role (hey, someone's got to be the 7th defenseman), but Jordan seems like a good guy who was named captain of the Checkers last season. He's not going to be a superstar, but he's not a trainwreck either, and has steadily gotten better. Rissanen impressed last camp but was one of the last cuts. He played well in Charlotte and earned a callup, where he was a mixed bag before he got a MCL injury, ending his Canes stint. The two are different types of players, with Jordan better at moving the puck and Rissanen a stay-at-home defender with size. Jordan is 25 and Rissanen 24. I'd give the edge to Jordan to stick with the club, but it's possible both could get sent down if the young players look ready. Both would require waivers, though only Rissanen is on a two-way deal, so the team wouldn't save any cash sending down Jordan.
ARE THEY READY?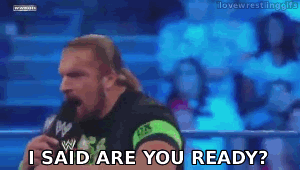 8. Danny Biega
9. Noah Hanifin
10. Trevor Carrick
11. Keegan Lowe
12. Haydn Fleury
Of the current group in camp, I think these five right now are the ones that could potentially push to make the NHL roster, and Fleury just made the group. Biega and Lowe have multiple AHL seasons under their belt, and both made their NHL debuts last season. Neither have tremendous upside, however, and one of them making the roster is more likely a sign of an injury than a huge step forward in their game.
Obviously, all eyes will be on Hanifin this training camp and preseason. Originally mentioned in the same breath as franchise-making prospects Connor McDavid and Jack Eichel, Hanifin lasted until the fifth overall selection, where the Hurricanes gladly selected the Boston College blueliner. There isn't necessarily a rush to put Hanifin on the NHL roster, especially since the Canes could keep Hanifin in the AHL for a season and see his entry level contract slide for an additional year, but there's a level of excitement in the air for Hanifin within the fanbase that could cause the team to give him every opportunity to make the main roster.
Trevor Carrick had an excellent pro debut last season with Charlotte, putting up 7 goals and 25 assists. That scoring touch, combined with a physical style of play (94 PIM last season) is an interesting combo that could see Carrick develop into a full time NHLer, but another year in the AHL, this time against top lines, might give a better estimate on what to expect out of the prospect.
Seemingly lost in the talk about Hanifin is Haydn Fleury, the Canes first round selection (7th overall) last season. Fleury's numbers dropped in junior last season, but the team doesn't appear to be concerned. In a less crowded camp, Fleury might be more strongly considered for a main roster slot, but unless he has an outstanding camp, I'd expect Fleury to be returned to junior hockey and contend for a roster spot in 2016-17.
NOT THIS YEAR
13. Jaccob Slavin
14. Brett Pesce
15. Roland McKeown
16. Tyler Ganly
This isn't to say these four aren't good defensive prospects – they've just got a wall in front of them, and they'd have to have outstanding camps to make the team. Slavin, Pesce, and Ganly are all entering their first pro season, with Slavin and Pesce coming from college, and Ganly coming from junior hockey. Much like Trevor Carrick last season, the team would probably prefer to see those three spend a season in Charlotte instead of bouncing back and forth between teams. As it stands already Charlotte's blue line looks to be pretty packed, but the recent trade of Dennis Robertson in the Kris Versteeg deal opened up some ice time in Bojangles Coliseum. McKeown, thought to be a first round talent that dropped to the second round in 2014, then acquired by the Canes in the Andrej Sekera deal, still has a year of junior eligibility and will almost certainly head back there before the end of camp.