Dan's Cone Predictions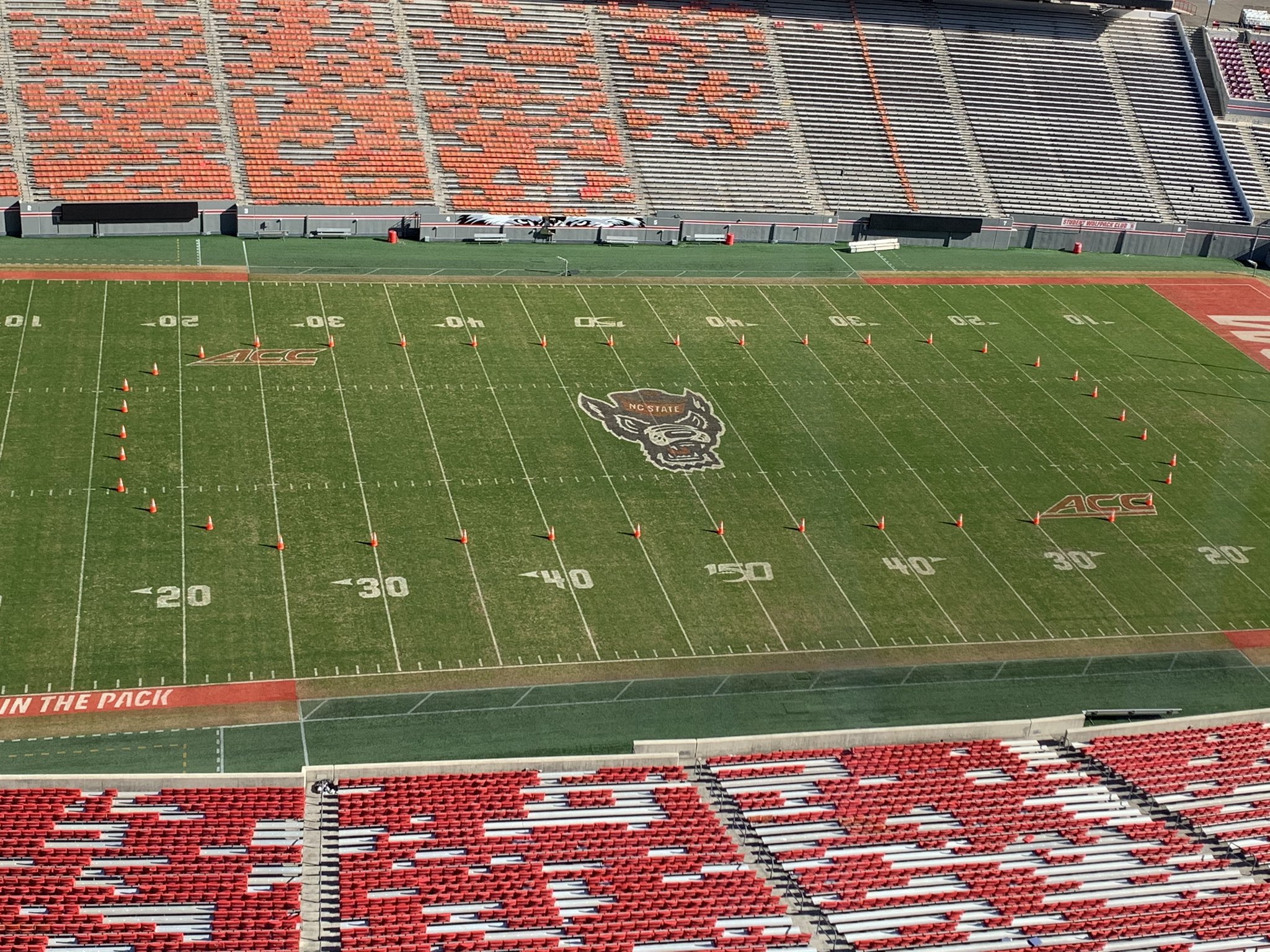 A strange arrangement of cones has been found on the field at Carter Finley Stadium. There's been a lot of speculation as to what these might mean, and that they may indicate something to do with the Canes and an outdoor game of some sort. Since I made some spot on predictions about Bettman's presence back in February, I wanted to make a few similar guesses about what these might mean for our favorite hockey team.
A complex slalom-style running exercise for training purposes.
Mapping out the next celly where the Mighty Mites come out and play amoeba hockey as the Canes lie down to form the boards against which the puck will largely be played. Pesce will sadly get the worst of it.
The Hurricanes were setting up a small cricket match and needed a ring for it. The batting pitch is Mr. Wuf's head and that made for too much of a challenge, so they left without cleaning up the cones.
It's a complex alien signal to be seen from the atmosphere to identify which school to protect when they come to harvest the ACC.
It's just a fun prank that Dennis Cox is pulling on us.
We're looking at it wrong, turn it on its side and it's how many games the Islanders won against us in the playoffs last postseason.
It's a hint to the last puzzle lock in the joint PNC Arena/Carter-Finley Escape Room. It's the second to last digit, so keep that in mind. Once we get this directional lock figured out we'll need that digit.
They're going to put a pool beneath the field of Carter-Finley for more fun and dynamic post-win parties and they're sketching out the space they would need for it.
It's just a traffic cone party. The one on the 25 yard line closest to the photographer is retiring and they're throwing an awkward party where everyone just stands in a circle and mumble-talks about work.
What do you think it might be for?