Off-season Drinking Guide
Well, the Stanley cup Final(s?) is (are?) over, and congratulations to the Pens for (yet another) cup. I'm happy for Hainsey, and it's fitting he'd win a cup so close to Father's Day. I'm clapping for Cullen because I will never not love that man's contributions to the Hurricanes amazing '05-'06 season. I'm…um…third thing for third person because funny joke (note to self: don't forget to go back and write a funny third thing. Otherwise this will just look awkward and weird and probably won't land).
Folks, it's a long off-season until hockey starts back up. Not that there won't be the upcoming draft weekend and its frivolity with Tom, Mike, Pat, Oliver, and Derek wrecking Chicago. Or the upcoming funeral for Pat after he tragically but also probably comically dies on their trip. And plenty of great off-season moves to think and talk about to get us through this three-month wasteland.  So, I know the big question burning on everyone's mind: What am I gonna drink in this no-man's-land of time? Fret not, my friends. I've got you covered. Let's dive right in, shall we?
JUNE:
Anderson Valley Brewing Company, the heroes behind Purple Crack, make some really really great beer…and then they have their goses, which are on a level completely their own. Every gose I drink is compared to AVBC's wares. The G&T Gose is exactly what you think it is: A Goose and Tarnish Gose. A Gun and Tony Gose? A Gin and Tonic Gose! Made with juniper berries, grains of paradise, lemongrass, and lemon peel, this gose has a wonderful presentation and execution.
Color: The perfect straw-colored gose, light and bubbly. 10/10.
Aroma: the lemon and juniper shines through in the aroma, making me recall nights where I have enjoyed a delicious gin and tonic or three. Which apparently makes me an old man? I've had lots of people tell me a G&T is an old person drink. I don't think that's true. But my favorite movie is from 1963 and my second favorite from '44 so who knows. Maybe I am an old man. Where was I? Rating the aroma? 8/10
Mouthfeel: Maybe one of the worst words in the English language. That said, it's perfect for the style. Light. Not too effervescent. Moving on. No one wants to talk about mouthfeel/10
Taste: A perfect tinge of tart rounding out to a slightly salty finish, as a gose does have a touch of salt in it (unlike Cupless Caps fans, who are incredibly salty). You get the refreshing and perfect piney and berry presence you'd expect from something that bills itself as a G&T. 10/10, a top-notch beer to finish out the month.
JULY: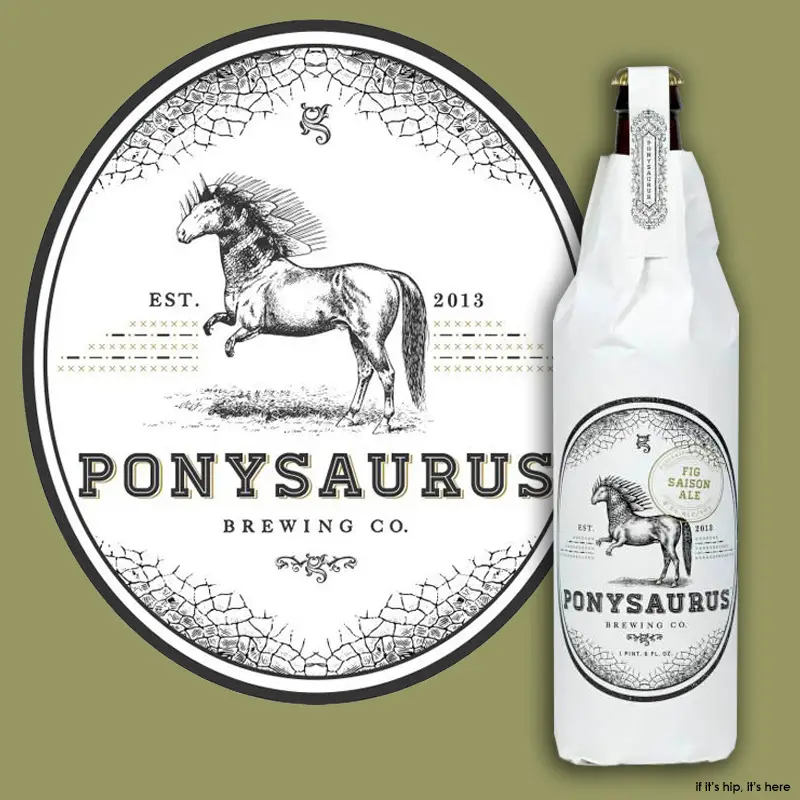 Ponysaurus is my vote for top Durham brewery, with a great variety of styles and a wonderful set-up (good outdoor and indoor seating, snackables available, good food trucks). Normally, July is hot enough I'd suggest something smaller than this big 10% beer, but we'll need to drink to Pat's memory, and this is the best way to do it. Ponysaurus's Reserve Ale is a great stay-indoors-in-the-AC-and-laugh-at-the-fools-outside type of beer, but it gets most of its alcohol from fermented-out Belgian candi syrup, so the body isn't as rich and thick as your standard 10%. It makes it dangerous, so if you're enjoying one of these, make sure you have a good way to get home that doesn't involve you being behind the wheel.
Color: This beer pours a dark brown with a lighter, dark-cream foam. Its lacing is gorgeous and ideal, the foam leaving bits of itself around the edge of the snifter in which it is served. 10/10
Aroma: good caramel and biscuit aroma. It's a solid beer-smelling beer. 10/10
Mouthfeel: Ok, so here's the actual benefit of talking about…the m word. As I mentioned earlier, this beer does NOT carry itself like a big 10 percenter. It is smoother, has a lighter body, and doesn't feel like you're drinking syrup, largely because the syrup that brought in the heavy alcohol sugars fermented mostly fermented out so it feels like a 6 percent beer instead of a 10. 8/10, losing points only for deceptiveness.
Taste: The notes in the aroma carry over to the flavor…caramel tones, biscuit malt, and a sweet finish. 9/10. This one is available at their brewery usually, but also in cans and larger bottles. Highly recommend for taking you over the month-long hump day in the hockey drought.
AUGUST:
We'll be getting into the dog days of summer, and just around the corner is preseason hockey. One of the best crisp, refreshing summer beers available, Shadowclock from Burial Beer Co. is a stellar example of its style. Plus, for my money, Burial is the best brewery in the beer mecca mountain town of Asheville. Shadowclock is easy-drinking, light, and just dang delicious. Let's get into the ratings! Spoilers: they're good.
Color: Another good straw-colored beverage, pouring with a white, well-laced head. It's going to be the clearest of the beers I've discussed here, as it's been lagered to remove anything suspended in it. You'll be able to peer right through it as you watch football to get your sports kicks. 10/10.
Aroma: This one is gonna smell like a beer. Bright hops on the nose,  slight malt and yeast as well. 10/10, perfect for the style.
Mouthfeel: Light and summery. Like a glass of water in body, but with maybe 2 or 3% more fullness. You can take a big gulp of this beer and not be overpowered by it! 9/10
Taste: I'm using all these words again in this flavor profile summary; Crisp. Refreshing. Light. It's a perfect pilsner. A little bit of wheat, lighter malt and hop presence, a really solid beer. 10/10, again, right on style.
SEPTEMBER:
Go crazy, friend. Preseason hockey starts up this month. Drink whatever you like to drink to celebrate the return of hockey!