The long-anticipated rumor was made official Monday as Ron Francis was named the new general manager of the Carolina Hurricanes.  Longtime GM Jim Rutherford will now serve as president, but will not have anyone report to him (something he seemed pretty damn happy about), and Brian Tatum has been promoted to assistant general manager.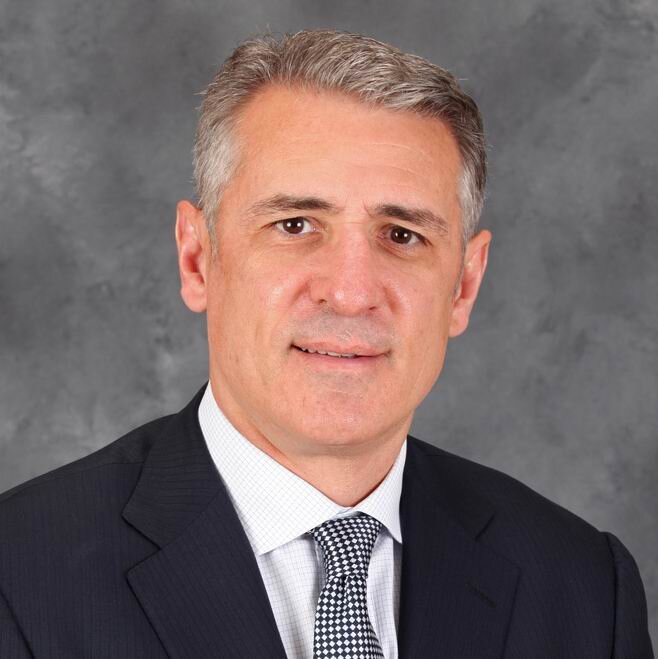 Today's press conference was about as cut-and-dry as possible, and that's a good thing, especially considering a certain owner with a penchant for rubbing the fanbase the wrong way was seated front and center.  Karmanos later told media he would be looking for a place to live in Raleigh and become more involved in the team's business operations (including the anthem singer of all things). However, during the press conference, the most interesting word from PK was that he doesn't have a budget in mind, but this year showed him that spending to the cap doesn't equate to wins.
Jim Rutherford was (to no surprise) very classy on stage today, thanking everyone from the fans and media, all the way to Gary Bettman. He noted that regardless of the outcome, the 2013-14 season would be his last as a general manager, and he'd been thinking of stepping down/aside/(insert preposition here) for a few years. He'll stick around as an adviser should Ronnie choose to pick up the batphone.
But of course, the big story of the day is the new man, a man who is his "own man", at the helm in Raleigh. After several years in various front office and coaching positions after hanging up the skates, Ron Francis certainly has ties to the Hurricanes. The combination of his time in this organization and said team's perceived hesitation to bring in new people raised questions about Francis being a new enough voice to truly bring some change to the club after a 5th straight disappointing year.
Francis has plenty of decisions to make this offseason, and the man behind the bench is likely priority #1. I'd imagine we'll hear something regarding Muller's job status in the next 2 weeks or so. He mentioned playing for the logo and needing consistent effort on multiple interviews yesterday. If those are the things he wants to stress, perhaps a couple guys who have lead the way to 5 straight seasons that end at game 82 might not be here this Fall.
Perhaps I'm reading too much into his comments, but with no Canes hockey to dissect, that's all we're left with. There's sure to be plenty of activity in the PNC Arena offices this summer, and I can't wait to see Francis shape this hockey club.