Pucking Sunshine – Where Do We Go From Here Edition
This week's article is going to be a bit different, so bear with me.
First, I want to say how great it is to be back writing again. Now that the busiest part of my year is over I am ready to sit down and crank out a ton of positivity for you guys. I had hoped that the on-ice product would be able to provide me with tons of material to share with you guys, but alas, it has been pretty terrible.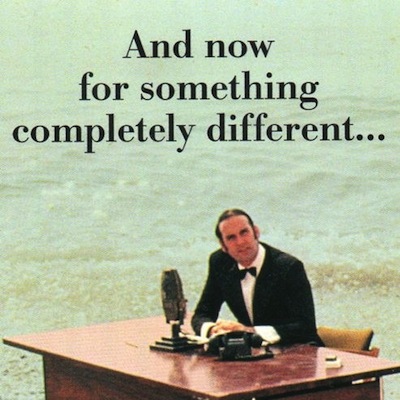 Now, you guys know me. I'm all for trying to find the sunshine in the darkest moments but right now it seems to be nearly impossible to do. Let's be realistic. Goaltending is a problem. The effort on the ice since we were in Dallas has been abysmal. There seems to be nothing going right for this team, and it is incredibly disheartening.
The Canes' incredible rise through the fall brought the fan base to life. The penalty kill streak, the home winning streak, and famtastic play from our young core energized the PNC Arena to levels we haven't seen in years. Then, everything seemed to come apart. The inability to score goals combined with subpar performances in the net proved to be disaster.
We were on the brink of breaking through to claim the second Wild Card spot in an incredible tough Eastern Conference, but now we've fallen all the way to last. Through all of these ups and downs, only one thing is certain. It's a hard time to be a Caniac.
I know you've come here for some positivity and you may be wondering where I'm hiding it this week. Well, I'm not going to list it out in the usual format. As I said before, there's very little on the ice that has been good, but we can say that Aho and Skinner have been trying and Lindholm's run with primary assists has been good. That's really all we've seen lately.
Outside of that, the Canes are embracing the NHL's You Can Play initiative and will be holding the game that celebrates it soon. Mike and Derek covered this well on last Friday's Cheaters Never Win podcast, so I won't repeat what they already said. It is great to see the team and the league inviting everyone from every background and origin to join in the sport and bring themselves to the game. It's a great step for the league and the clubs to take to make the arenas and games places where nothing matters but a love of the sport.
I took to Twitter last night to express my disdain for needing to write this article today, and plenty of you provided me with some sunshine to share, so I'm going to let you spread some sunshine for me.
Yes. It was.
And thanks to Donato's for providing it for us!
I sort of covered this before, but if you want to support the You Can Play iniative there are two new shirts available in the Eye for you to purchase. There's a Pride version of the sightless eye and also one that says, "Hockey is for Everyone."
Go pick one up.
If you heard a lot of whaling during the third period, that was us. Sometimes you just have to let it out.
Oh, and the Caniac community…you guys bring me sunshine. Since I started writing this article and being active in #CanesTwitter, I've had the great fortune of making a ton of great friends and meeting some wonderful people. It's awesome to be part of such a tight and caring family like the Caniac nation, and I'm glad we're all in this crazy ride together. Never stop caring for each other and supporting each other. I'm thankful you guys support this blog and our podcast, and without all of you this would've be possible.
While I haven't been able to provide you all with a lot of true sunshine tonight, I can promise you this: The skies above PNC Arena are getting brighter. We've seen many flashes of greatness from this team throughout the season and I know we will see many more. There are many great pieces in place on this team, and the process that GMRF has put in place will get us what we need to be successful, to make the playoffs, and reclaim Lord Stanley's Cup.